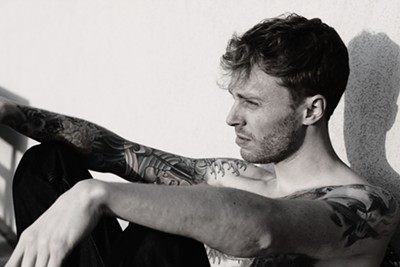 Innerflight & Decibel present, the two-year anniversary edition of DROP!
Featuring…
:: ROOM 1 ::
FaltyDL : Live - NYC
NinjaTune / Planet Mu / Swamp 81 / Rush Hour
https://facebook.com/FaltyDL
https://soundcloud.com/faltydl
http://faltydl.tumblr.com

Nordic Soul : DJ
Decibel / Peloton / K Records / basic_sounds
https://facebook.com/NordicSoulSeattle
https://soundcloud.com/nordic_soul
https://dbfestival.com
+ Special guest TBA

:: ROOM 2 ::
novaTRON : Live
https://www.facebook.com/novaTRON
https://soundcloud.com/novatron
+ Special guest TBA
Doors at 9pm / 21+
$12 adv.
Sorry, there are no tickets available online. Please contact the venue for more information.
Event Info
ABOUT FALTYDL
FaltyDL is former Sushi chef Drew Lustman out of New York City now making garage 'n stuff with his hands. Nostalgic tracks immersed in the old New York and Chicago sound create a more subtle futuristic Big Apple mash of hip hop, dubstep, garage, soul, jungle and electronica. His own NYG recipe.Keenly supported by some of Dubstep's more forward thinking personalities – Kode 9, Mary Anne Hobbs, and Jamie Vex'd – FaltyDL's tunes have graced dance floors and airwaves around the world. With releases on Ninja Tune, Planet-MU, Swamp 81, Rush Hour, Ramp, FaltyDL has landed securely on both critics' and fans' radars. Falty DL's debut full length, "Love Is A Liabilty" has already been heralded by Drowned in Sound and Kris Needs as one of the best albums of the year. It's a witness of a first encounter with a new world of cosmic Love.
Fall of 2012 sees Ninja Tune setting up their 2013 Hardcourage album release with two singles.
---
Decibel Presents:
Fri May 24, 2013
at 9PM
1927 Events
SEATTLE, WA
Online ticket sales have ended, but tickets may still be available at the door.
Invite Your Friends
Where are my tickets?